FRIME NAMED AS FINALIST IN 2022 SEAFOOD EXCELLENCE GLOBAL AWARD COMPETITION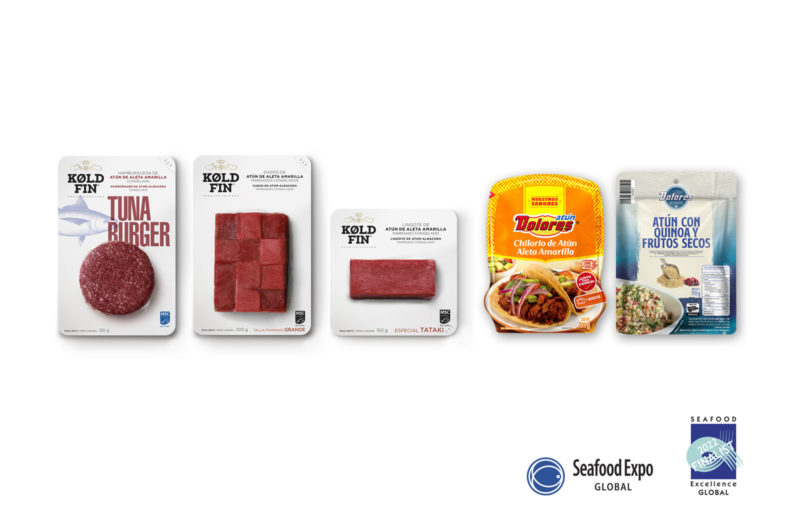 Winners of the Seafood Excellence Global Awards will be Announced on 26 APRIL 2022 during the three-day Seafood Expo Global in Barcelona, Spain
Spain, Barcelona– 21.04.2022 – FRIME was named a Finalist in the 2022 Seafood Excellence Global Awards competition with Frozen Marinated Yellowfin Tuna Tataki Block, Frozen Marinated Yellowfin Tuna Cubes, Frozen Yellowfin Tuna Burger, Dolores Tuna Chilorio, Dolores Tuna with Quinoa and Cranberry.
This is the 20th edition of the Seafood Excellence Global Awards takes place alongside Seafood Expo Global/Seafood Processing Global and recognizes the best seafood products represented at the event. Together, these events form the world's largest seafood trade exposition, with buyers coming from around the globe.
This year, there were 81 entries and 39 finalists in the Seafood Excellence Global Awards competition representing 13 countries.
FRIME is the sea products supplier that puts respect for the sea and the quality of its products first. FRIME's mission entails developing top-quality industrial solutions to meet the needs of consumers of tuna.
To minimize its ecological footprint, FRIME has set 5 commitments: towards energy efficiency in sustainable fishing, against material waste and for a circular economy, reduction of carbon emissions, against raw material waste and care of the sea and its biodiversity.
FRIME's quality and food safety policy covers all processes and areas of the company including its three production sides with five factories, in which frozen, fresh and semi-preserved products are manufactured. The factories have a production area of 15,800 m2 with a capacity of 30,000 tons per year.
With thousands of exhibiting companies represented at Seafood Expo Global/Seafood Processing Global, to be selected as a finalist of the Seafood Excellence Global Awards is a notable achievement.
Winners of the Seafood Excellence Global Awards will be announced during a reception on 26 April 2022 starting at 19:15. Grand prizes will be awarded to the best retail product and best HORECA product.  In addition, five special awards will be presented for innovation, convenience, health and nutrition, retail packaging and seafood product line.
The judging of the Finalists' products will be conducted by industry experts and be based on a numerical scale to keep it as clear and objective as possible. Scores will be tallied by an independent accounting firm.  The tasting portion of the judging will be a blind tasting when product names and manufacturers are not revealed to the judges.
————————————————
Seafood Excellence Global Awards, Seafood Expo Global and Seafood Processing Global are produced by Diversified Communications.